From the Japanese

hair experts
From Shun Sakurai
Hair & Beauty -
Director Shun
What questions do your customers typically ask you?
At Shun Sakurai, our customers often ask about how to style their hair at home after getting it colored. A lot of people want to know the secret to styling their hair themselves, so that they can enjoy their new hair style and look great, not only on the way home from the salon but on all the days that follow.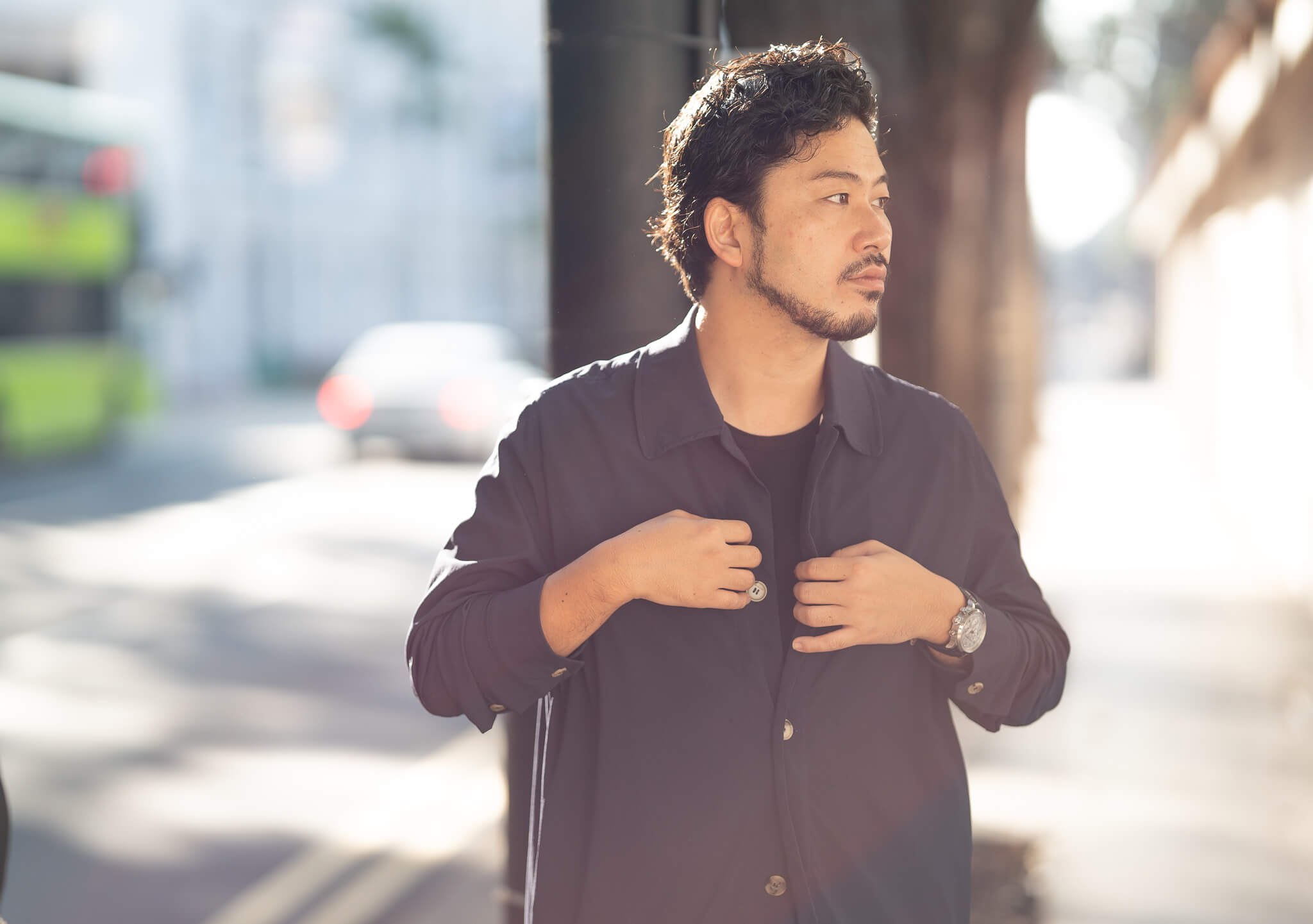 Is there a trick to successful styling?
Two important factors to pulling off a great style is adjusting the hair's shine and volume. First, light colored hair can often look damaged, so it is essential to give it the proper shine to ensure it looks lustrous. Second, hair that is thick and messy is difficult to style, which makes adjusting the volume a must. These two points are important to remember.
Is it possible to adjust your hair's color and volume yourself?
Caring for your hair daily by keeping it moisturized allows you to control your hair's volume and shine.

It is easy for skin and hair to become dry, particularly in hot countries like Singapore where the air conditioner is often kept on high in offices and shopping centers. In fact, just like with skin, hair looks beautiful and shiny when properly moisturized.

When hair loses its moisture, it becomes dry and coarse, making it messy and difficult to manage. This not only prevents you from achieving the look you desire, but also adds extra time to the entire styling process. I'm sure a lot of people have experienced this. Therefore, it is important to incorporate a little hair care into your daily routine, so that your hair can be easily styled. Pay attention to moisture when styling your hair. This is essential.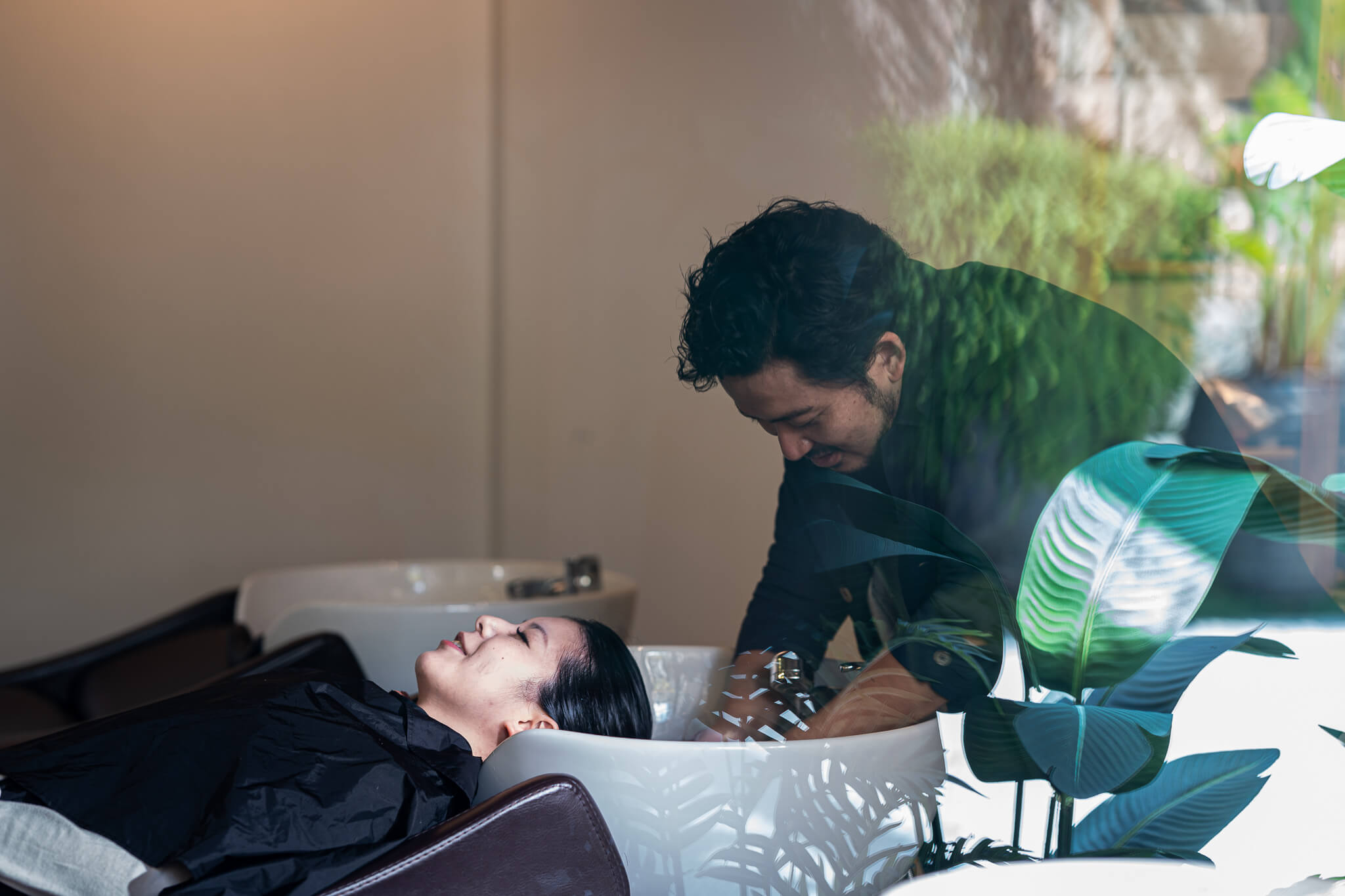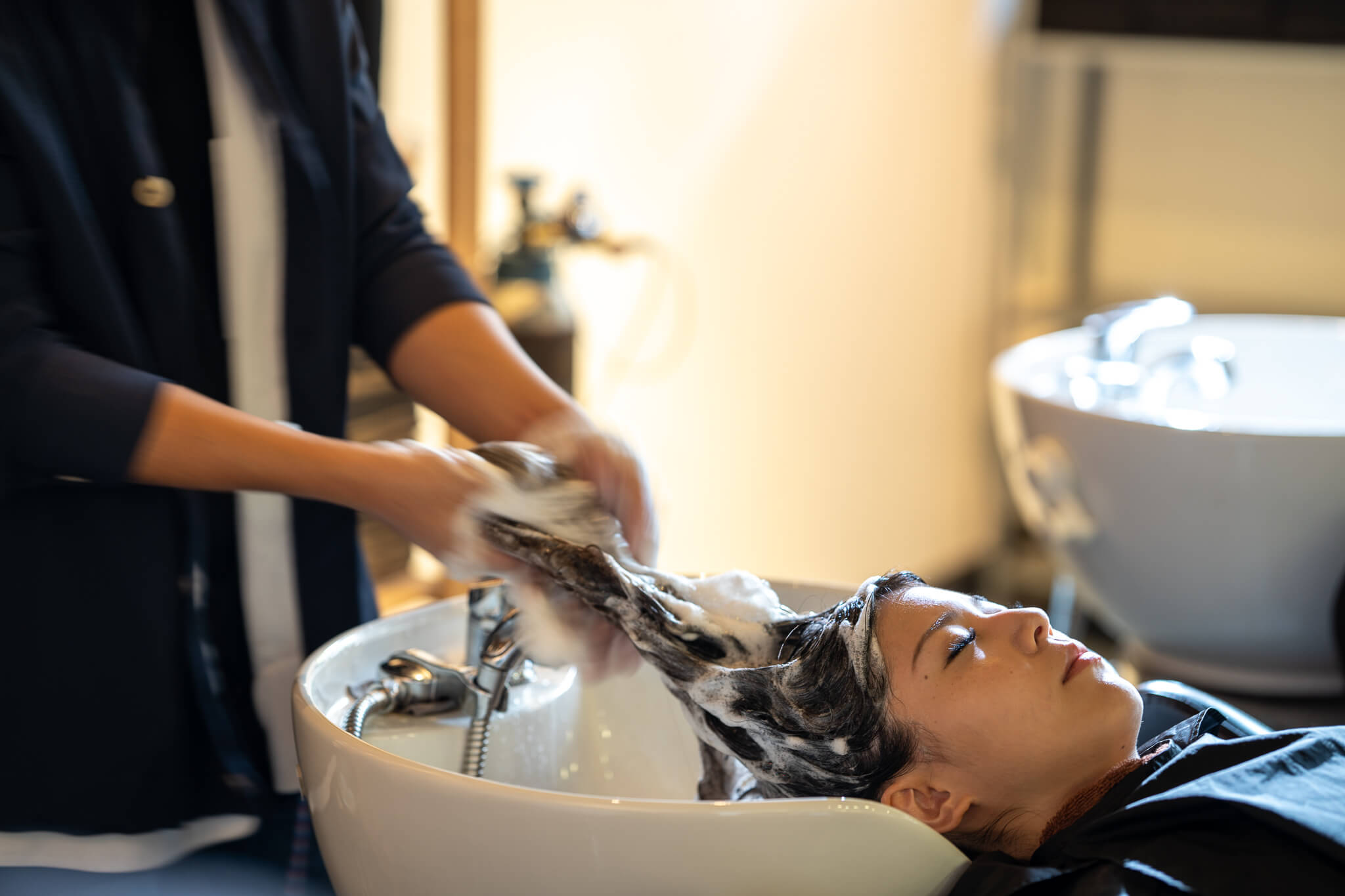 Do you have any recommended methods for moisturizing hair yourself?
Hair dried with a dryer looks brighter than wet hair just out of the shower. The purpose of styling is to make sure your hair maintains its luster, keeps the right volume, and doesn't look too bright. I recommend using hair oil or mist to keep your hair moisturized.

Applying hair oil or mist on damp hair that is lightly towel dried before using the hair dryer is one effective method. The trick is to first apply it to the tips, then the inner and outer portions of your hair. Hair oils and mists not only provide your hair with moisture, but also give it shine and make it easier to manage. I also recommend using these products when styling your hair in the morning. This will prevent your hair from drying out throughout the day and is also effective for keeping your hairstyle in place. Make sure to use a hair mist to moisturize your hair before setting it with a straightener or curling iron as well.

Moist and shiny hair lets you add a touch of elegance to your look, which is why it is trending in Japan. Just as using collagen keeps skin healthy and beautiful, so too does the daily application of oil and mist to ensure hair stays moisturized and easy to style. Taking good care of your hair after coloring it is especially important, as this process can often leave hair damaged.