From the Japanese

hair experts
From TOKI+LIM -
Director Kyonmi
What is something that you focus on in your work?
I focus on providing my clients with hairstyles that add a touch of brilliance to their lives. I work not only to create beauty on the outside but also to illuminate the allure hidden inside us all.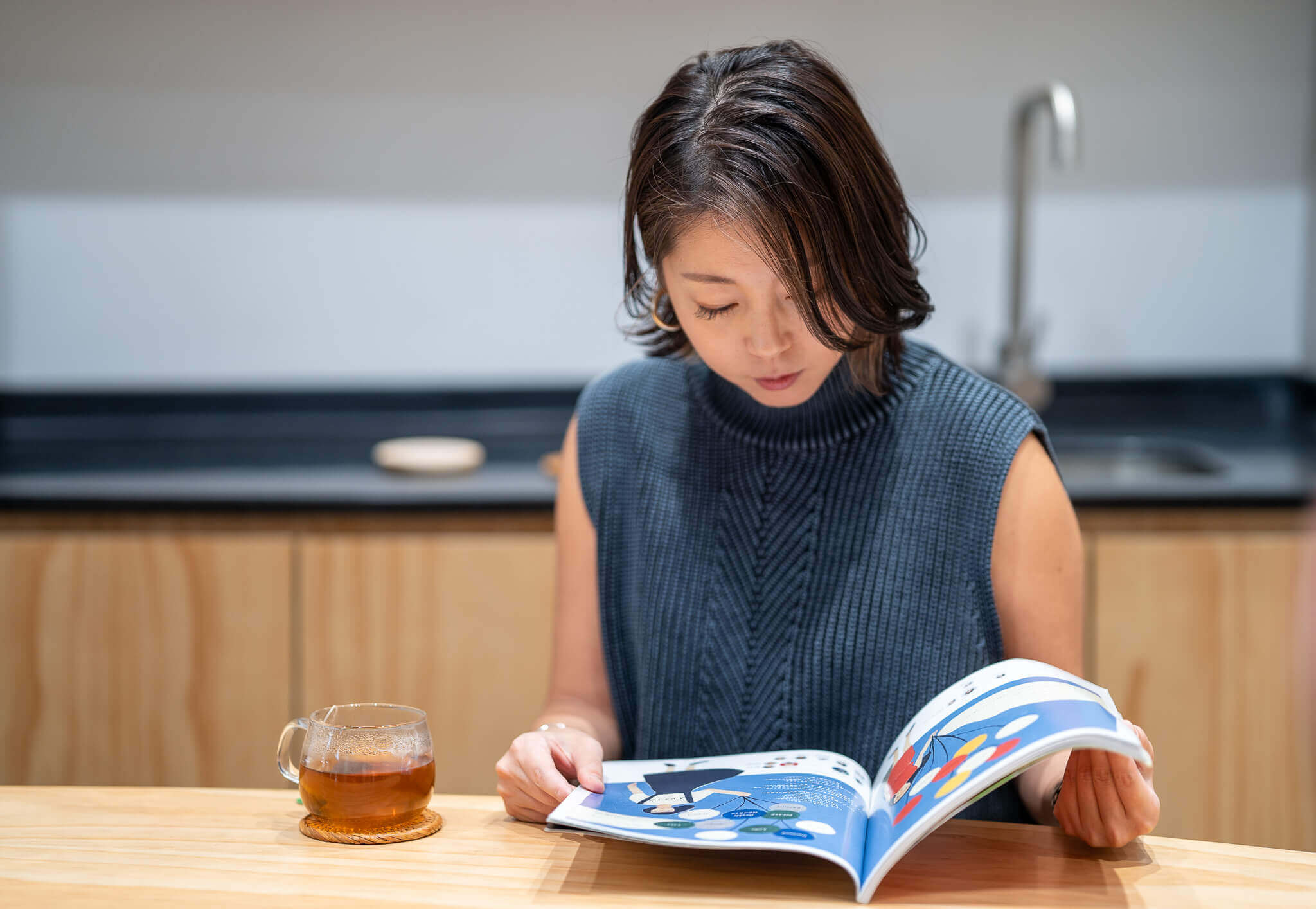 Does the focus of hair care change as we age?
We get a lot of customers that suffer from hair loss or dry scalp in their 30s and 40s. In terms of self-maintenance, it is important to use a shampoo, conditioner and hair oil that best match your skin and hair type. I suggest clients select products that specifically address the hair care issues they are struggling with.

That said, there are a lot of scalp and hair issues we face. These include damage, such as split ends, unmanageable hair, hair loss, gray hair, dry scalp, and oily and greasy hair. There are a wide range of products designed to treat each of these concerns, so it can sometimes be difficult to decide which product to pick. It is important that you use a product best suited for you. On your next salon visit, make sure to ask your professional stylist for some advice on hair care.
Is scalp care really that important?
Your scalp is an extension of the skin on your face. Just as you would massage your face while cleansing and use special facial soaps, it is best to care for your scalp the same way. To give your hair that desired bounce and shine, it is important to thoroughly remove any excess oil from the scalp, while massaging it to help lift or invigorate the skin. Not washing your scalp thoroughly can leave behind excess dirt and cause the scalp to harden, which not only leads to a variety of skin issues, but also affects the health of newly forming hairs. Before you shampoo, massage your scalp gently with a brush. Next, make sure it is sufficiently moist and then massage your scalp with your fingers. When rinsing the shampoo out of your hair, remember to also wash away any shampoo residue from the scalp. Give this a try starting today!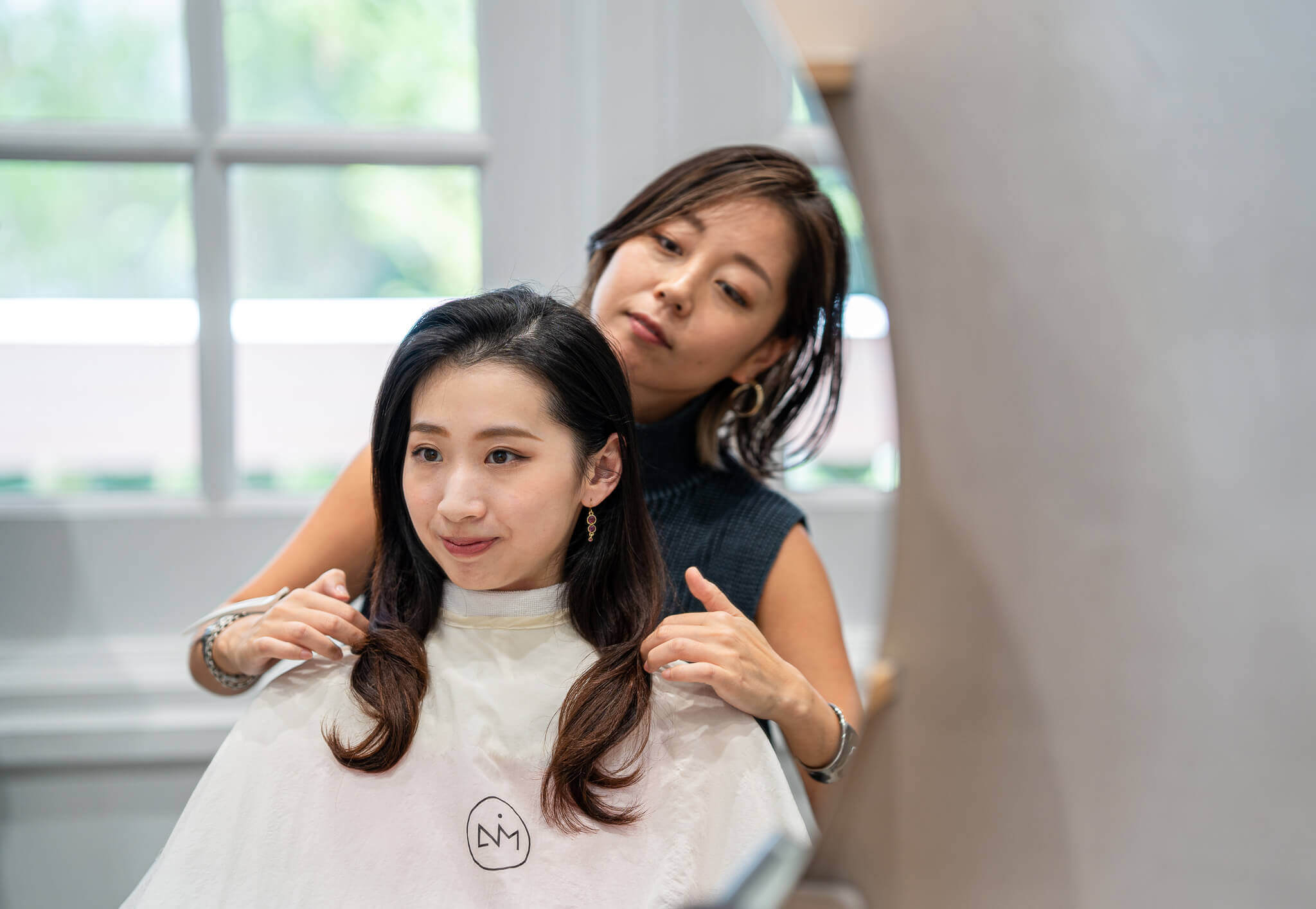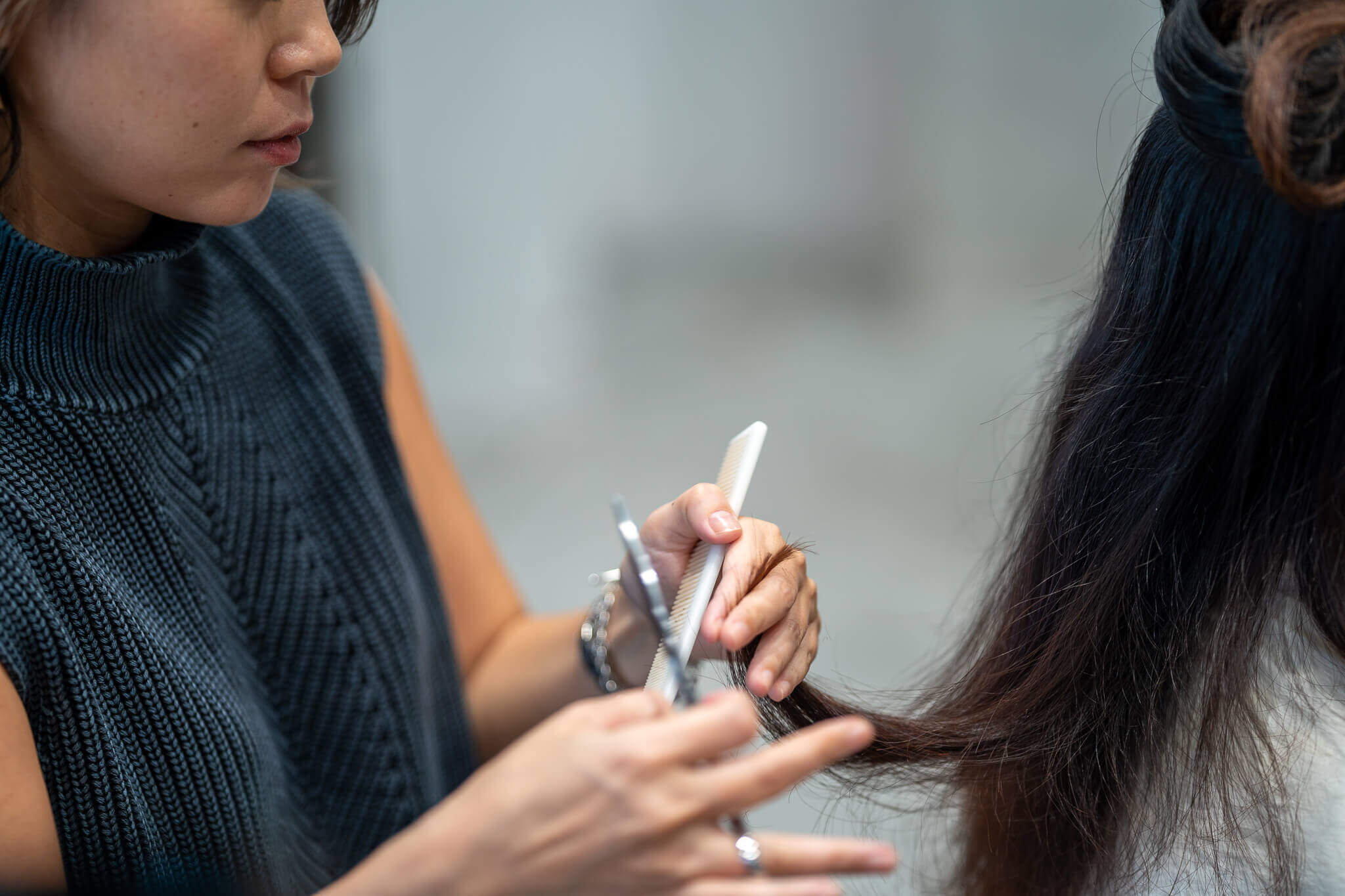 Are there any hair care practices we should be aware of in our day-to-day life?
Caring for your hair is much like caring for your skin. It starts with a proper diet and lifestyle, this is the key! You should cultivate healthy hair from the start, rather than relying on hair care products to treat damaged hair.

Vitamins and minerals, such as iron and zinc, along with other nutrients that help us build a healthy body, can be acquired from fruits, vegetables and various supplements. Make it a habit of always meeting your daily nutritional requirements. Try concentrating on creating a proper daily diet and building a healthy body. This will also help take care of your hair. By continuously taking care of your body as it ages, I believe you will be able to maintain your health both inside and out.
What is the reason for damaged hair? Are there any remedies we can practice at home?
Dryness, UV rays, and water quality are believed to damage hair throughout the day. This is true even if you don't color your hair, but it is especially true and requires added attention if you do, as coloring leaves hair prone to damage.

For daily hair care you can practice at home, I recommend the following:

1.Protect your hair as much as possible from UV light by applying a UV spray to your hair and scalp before heading out and using a styling product that provides moisturization.

2. Gently dry your hair immediately after getting out of the shower. Then use a hair dryer, move it back and forth across the surface of your hair at a 30cm distance so as not to cause damage from the dryer's heat.

3. As a finishing touch, apply a tonic or hair oil and massage it into your hair and scalp. A damaged scalp would prevent healthy hair growth, so make sure your scalp is thoroughly moisturized!

If possible, I also suggest switching out your shower head to one that allows for controlling the water quality and pressure. Gentle water pressure is easier on the hair and scalps, and helps prevent damage to the hair.