Winner Announcement of Hoyu Professional 2021 Hair Coloring Photo Competition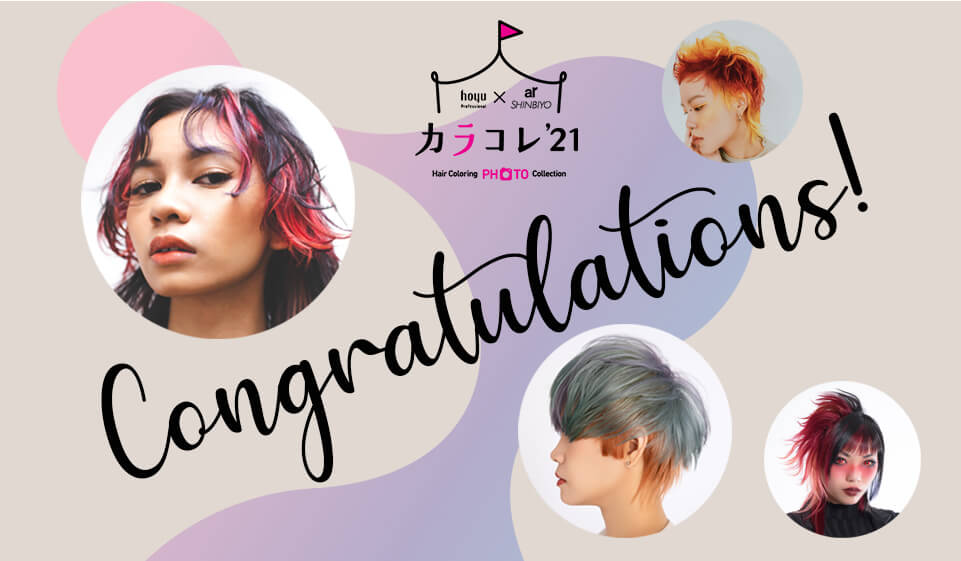 Congratulations to all our winners!
Overseas Design Award Singapore Winner - Chiho Kihara, FLUXUS HOUSE
FLUXUS HOUSE
23 Teo Hong Rd, Singapore 088332
Tel: +65-9230 7657
Facebook: @fluxushouse
Instagram: @fluxushouse
Website: https://www.fluxushouse.com/
Most Creative Award Winner - Brandon Chew, HAIR JOURNAL
HAIR JOURNAL
01-23 Aljunied Ave 2, Blk 113, Singapore 380113
Tel: +65-6743 8616
Facebook: @hairjournalsg
Best Styling Award Winner - Do Thi Khanh Linh, TOKI + LIM
TOKI + LIM
328 North Bridge Road #02-33 Raffles Hotel Arcade
Singapore 188719
Tel: +65-6259 3200
Facebook: @tokilimsg
Instagram: @toki_lim
Website: https://www.lessismore.co.jp/toki/
Voter's Favorite Award Winner - Issey Isaiah, COLORS
COLORS
288 River Valley Road #01-01, Singapore 238329
Tel: +65-6235 0226
Facebook: @RiverValleyRoad
Instagram: @colors_hair_salon_singapore
Website: https://colors-sg.com/
Thank you to all participants for your continued support.
We hope this encourages all hair stylists to continue to explore hair color expression and further develop their skills.
Check out all the list of winners here: http://hoyu-color-collection.com/