Hair Care
PROMASTER COLOR CARE
Fulfilling the promise of beautiful hair. PROMASTER COLOR CARE is for all women who wish to maintain beautiful colored hair and for professional hairstylists who wish to continuously nurture beautifully colored hair with the In-salon Treatment Technique.
Let's change the future.
Features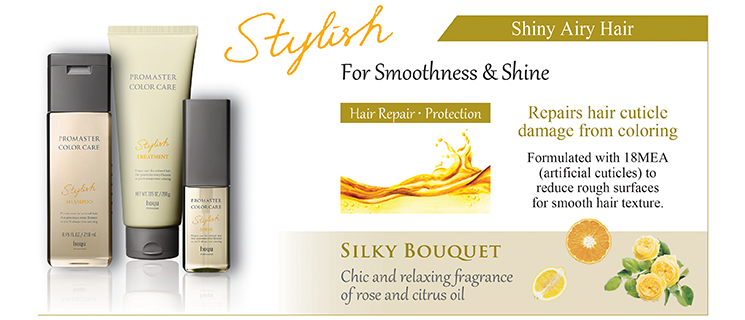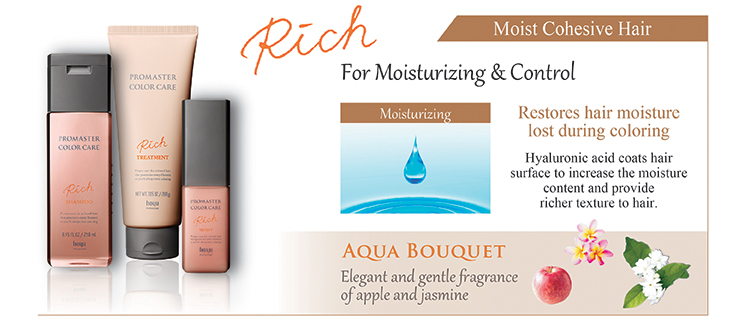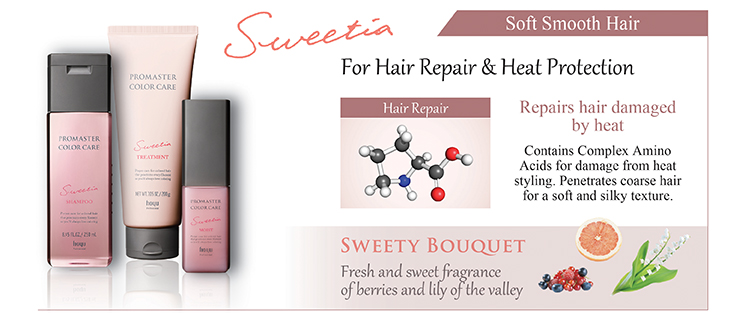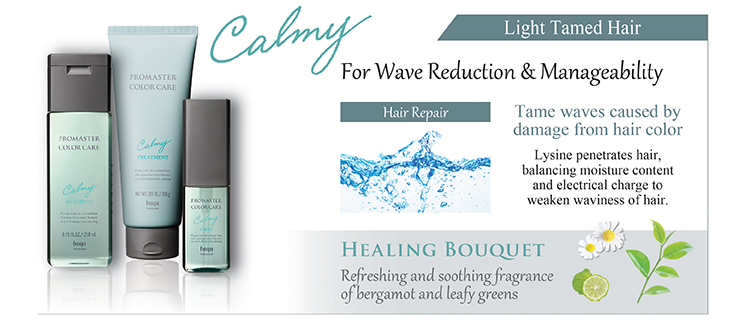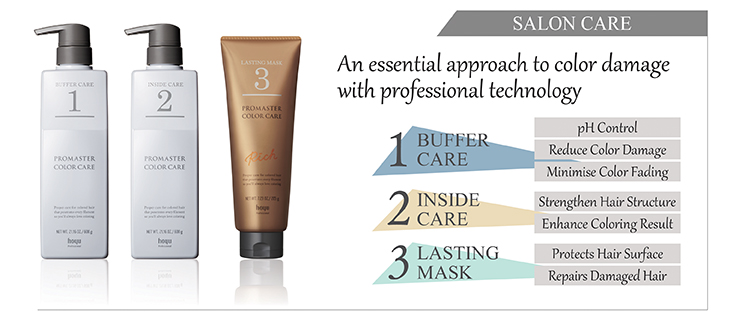 Key Technology
Heterogeneous Phenomena (Hair Unevenness Phenomenon)
Once Heterogeneous Phenomena progress, not only hair texture will deteriorate but future hair color quality will be adversely affected.
We identified hair repairing agents called "LMC Equalizer" which can deal with Heterogeneous Phenomena, that could not be solved with our previous theories or technologies. The important point is how to deal with only the damaged part.
The repair agents that could make selective treatment possible would lead to beautiful and uniform hair conditions.

Effects of Heterogeneous Phenomena

How to Use
In-salon Treatment Technique
Product Lineup