Others
NiNE
Styling series that gives you freedom to create your own style; recreating salon trend design with ease while caring for your hair. Every drop is infused with caring ingredients that is gentle on the hair and on the skin.
Features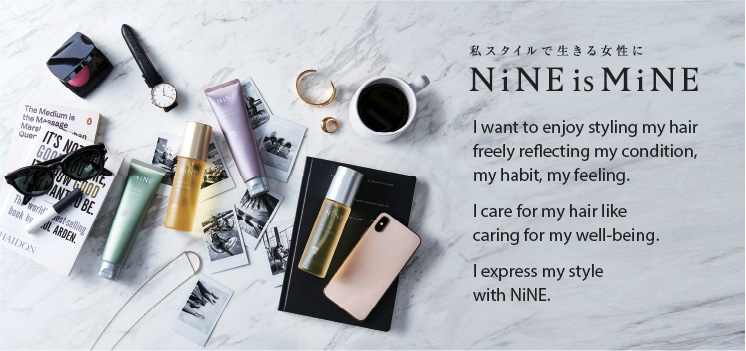 Multi Styling Oil Series
Maintains definition and luster
For Sleek and Wet Hair Styling

Glossy and luxurious with rich texture. Ideal for bold and edgy style. Wet texture is well-maintained.
Scent of Geranium & Verbena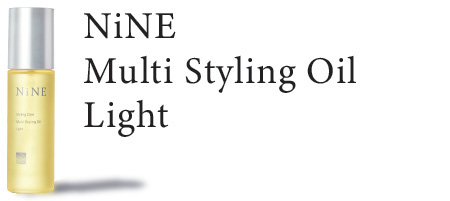 For A Light Wet Look

Healthy wet style with light texture. Ideal for a casual look. Smooth distribution with moderate wet feeling.
Scent of Geranium & Verbena

Design Series
Provides moderate setting power with softness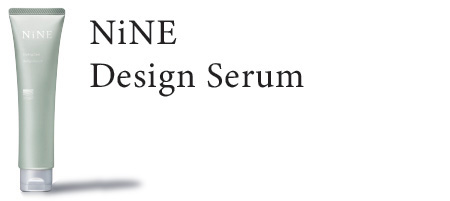 For Soft and Airy Styling

Soft feeling with a semi-wet texture. Ideal for loose curls. Casual wet look with subtle holding power to achieve an airy style.
Scent of Rose de Mai & White Musk

For Silky Texture with Gentle Gloss

Smooth and moist with professional results. Ideal for fringes and hair style with curled ends. Wet and glossy feeling with subtle holding.
Scent of Rose de Mai & White Musk

Product Lineup