11❤️22「いい夫婦の日」Good Couple Day Campaign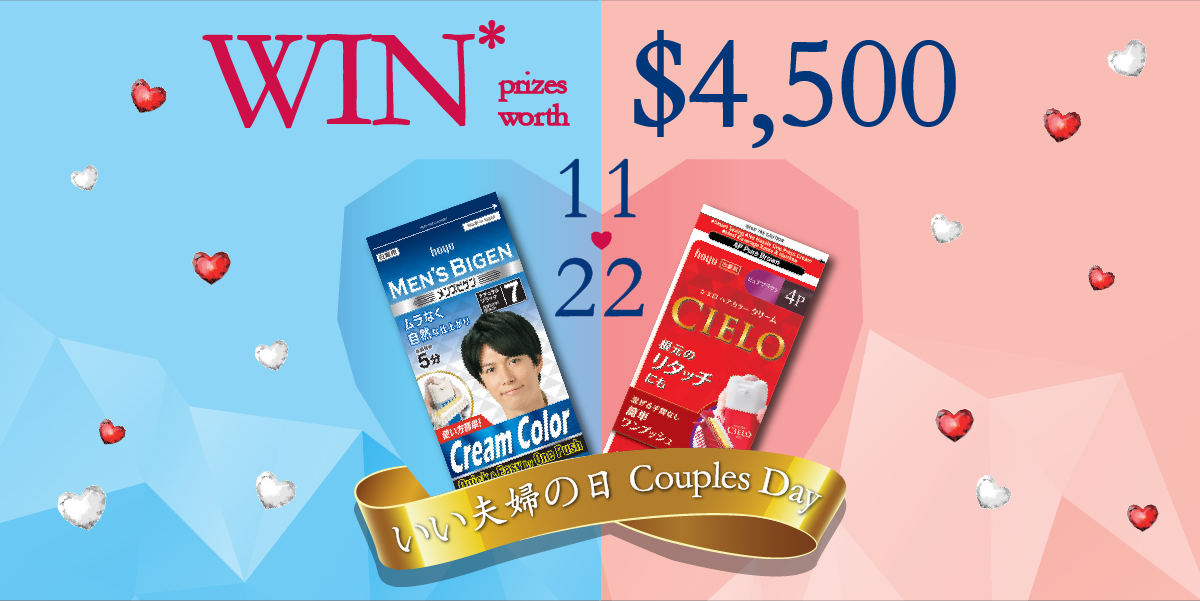 Did you know 22 November is Good Couple Day in Japan? It's a play on the number 11.22 which is read as いい夫婦 [ii_fuufu] meaning good married couple in Japanese.
This year, Hoyu Singapore brings this unique celebration to Singapore! Stand to win $4500 worth of prizes by participating in our 「いい夫婦の日」 Good Couple Day lucky draw when you shop at Watsons between 5 November and 2 December 2020.
Congratulations to all our Winners!
This campaign has ended on 2 December 2020. Thank you to everyone who have participated. Please read the full Terms and Conditions here.