CIELO Mousse Hair Color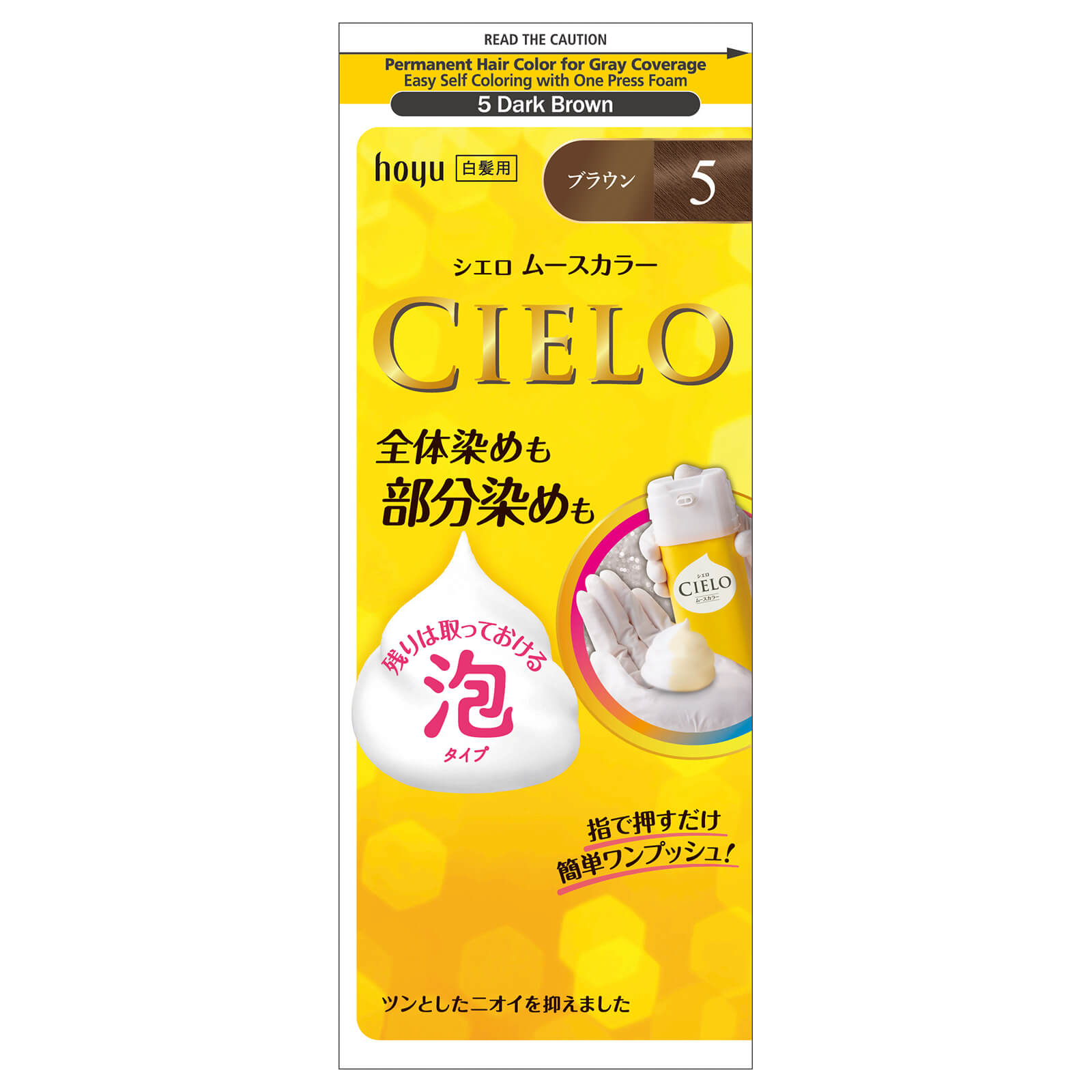 Whether it is to refresh one's image with a new hair color or to cover dreaded gray strands, CIELO Mousse helps you tackle the pressure of hectic schedules with a lustrous, crowning glory. Introducing a new innovative packaging for DIY hair color, CIELO Mousse allows busy professionals to look effortlessly well put-together with a simple one push dispenser. Designed to be easy, quick and convenient, this little DIY hair color encased in an innovative pump bottle takes just twenty minutes to provide complete gray coverage and reinvigorate your appearance. Choose from six available shades to suit any personality, style and career.
Where to Buy
Features

Simply Press for Easy & Quick Foam

No mixing required, just press to dispense the creamy, non-drip mousse foam effortlessly.
Application is easy, just massage in with your hands.

Smooth and Even Coloring Results

Creamy foam penetrates easily into every single hair from roots to ends. Smooth and beautiful coverage even in hard-to-reach areas on the back of the head. Enjoy longer lasting hair color with color retention ingredients, Taurine and Theanine.

Natural Illuminating & Nourishing Ingredients

Tsubaki Oil and Sunflower Oil coat the hair surface to protect and restore shine.
Marine Collagen and Seaweed Extract penetrate into hair shaft to moisturize and protect.

Smart Saving

Just use the necessary amount of cream and keep the remainder for future applications.
Color Chart
How to Use

STEP 1

Shake the bottle dispenser with an up and down motion for about 20 times.

STEP 2

Dispense mousse into your palm by pressing the lever down firmly.

STEP 3

Apply the mousse evenly to dry hair ensuring all parts of the hair are covered with the mousse.

STEP 4

Rinse thoroughly till water runs clear and finish with shampoo and hair conditioner.