BIGEN Silk Touch Cream Color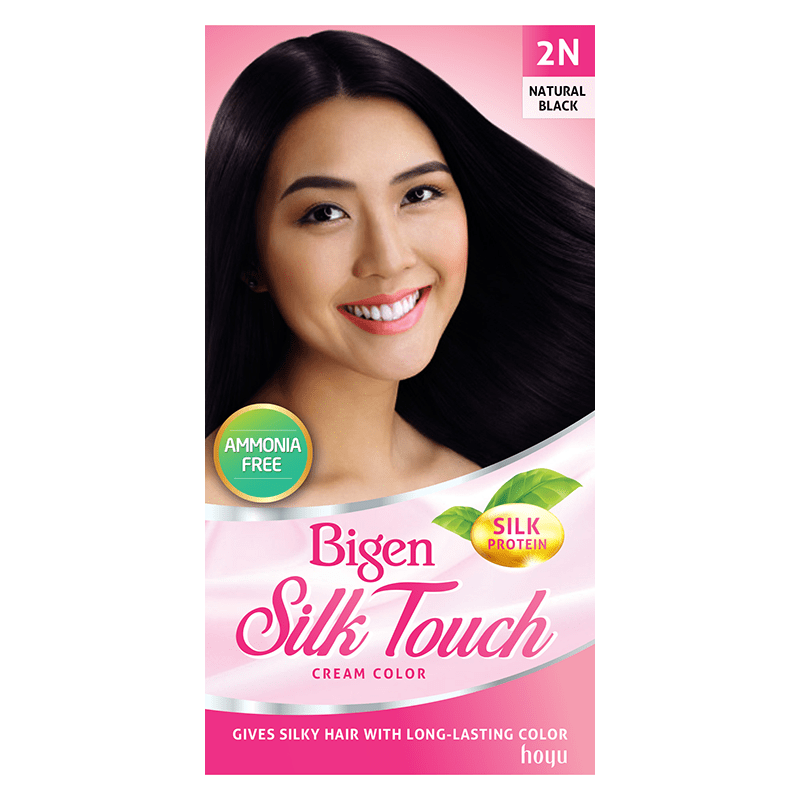 Infused with the nourishing goodness of Silk Protein and Vitamins C & E, Bigen Silk Touch is created to enhance the natural beauty of Asian hair.
Bigen Silk Touch invites Asian women to rediscover Oriental Beauty that combines Perfect Gray Coverage with the Feel of Silk-like Richness and Smoothness.
Where to Buy
Features

Silky & Smooth Touch

Special ingredients give hair the touch of silk.

Ammonia Free

Unpleasant smell will not bother you during application.

Long-lasting color with Taurine*

*Color-lasting agent

Soothing Tropical Floral Scent

Enjoy hair-coloring with relaxing floral scent.
Color Chart

Note:
– The color result may vary depending on your natural hair color, the amount of gray and the developing time.
– It is difficult to lighten the dark-colored hair by this product.
How to Use