BIGEN Speedy Hair Color Conditioner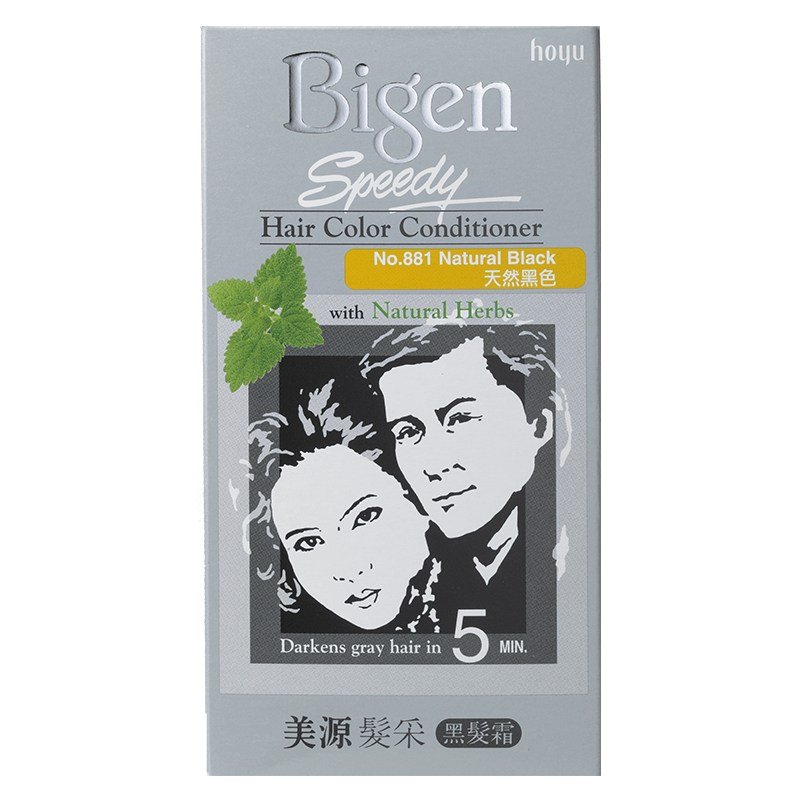 Bigen Speedy Hair Color Conditioner is our long time established brand. It covers your gray hair in only 5 minutes (except for 855, 865, 875, 885: have to wait for 10 minutes).
With the 6 natural herbal extracts (balm mint, fennel, hops, chamomile, mistletoe and yarrow), you can be sure that it does help to reduce the damage that the hair dye will do to your hair.
It comes with comb applicator that helps to ease the application of hair dye to the hair. This smart saving and economical hair dye can be kept for future usage.
Where to Buy
Features

Speedy Darkening (Covers your gray hair in only 5 minutes)

Just wait for 5 minutes after application. With the exception of 855, 865, 875, 885: have to wait for 10 mins.

Easy & Comfortable Application

Just comb through your hair, applying non-drip cream with exclusive Applicator Comb. No need to premix the creams.

Natural Herbal Extracts

Bigen Speedy contains 6 natural herbal extracts: Balm Mint, Fennel, Hops, Chamomile, Mistletoe, Yarrow

Smart Saving

Just use the necessary amount of cream and keep the remainder for future applications.

Suitable for Men & Women
Color Chart
How to Use