CIELO Hair Color Treatment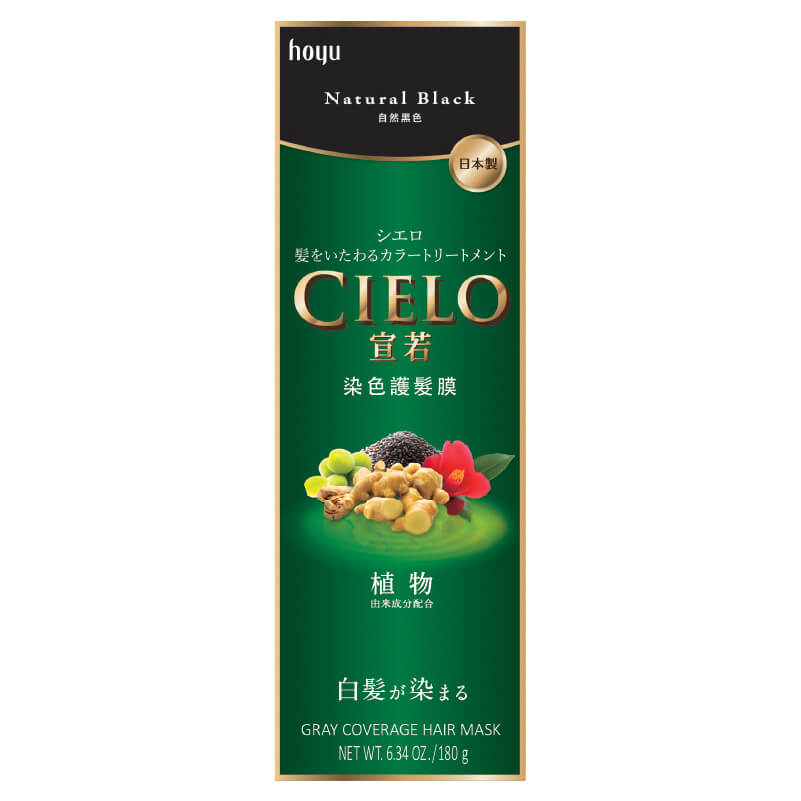 Colors hair without worries. Gentle formulation with natural ingredients that care for the hair while coloring. No ammonia, no PPD, no paraben and no peroxide; reduces stress to the hair and scalp. Can be used daily to gradually cover gray.
Where to Buy
Features

Non-harmful to Hair and Scalp

No Ammonia, No PPD, No Paraben, No Peroxide.

Natural Ingredients That Care for the Hair

Ginger Root, Ginseng, Japanese Plum protect hair cuticles while Brown Rice & Camellia Oil provide moisture and a natural shine.

Hair Treatment with Gradual Darkening Effect

Multiple applications are required for visible results.

Recommended to use 2-3 times a week for best results.
Color Chart
How to Use

STEP 1

Put on suitable gloves provided. Squeeze into the palm of your hand and apply to dry hair.

STEP 2

Apply evenly to ensure all hair is covered. Leave on for around 20 minutes.

STEP 3

Rinse hair thoroughly with warm water until water runs clear and finish off with shampoo

STEP 4

Dry hair with a towel which you do not mind being stained.