BIGEN Men's Speedy Color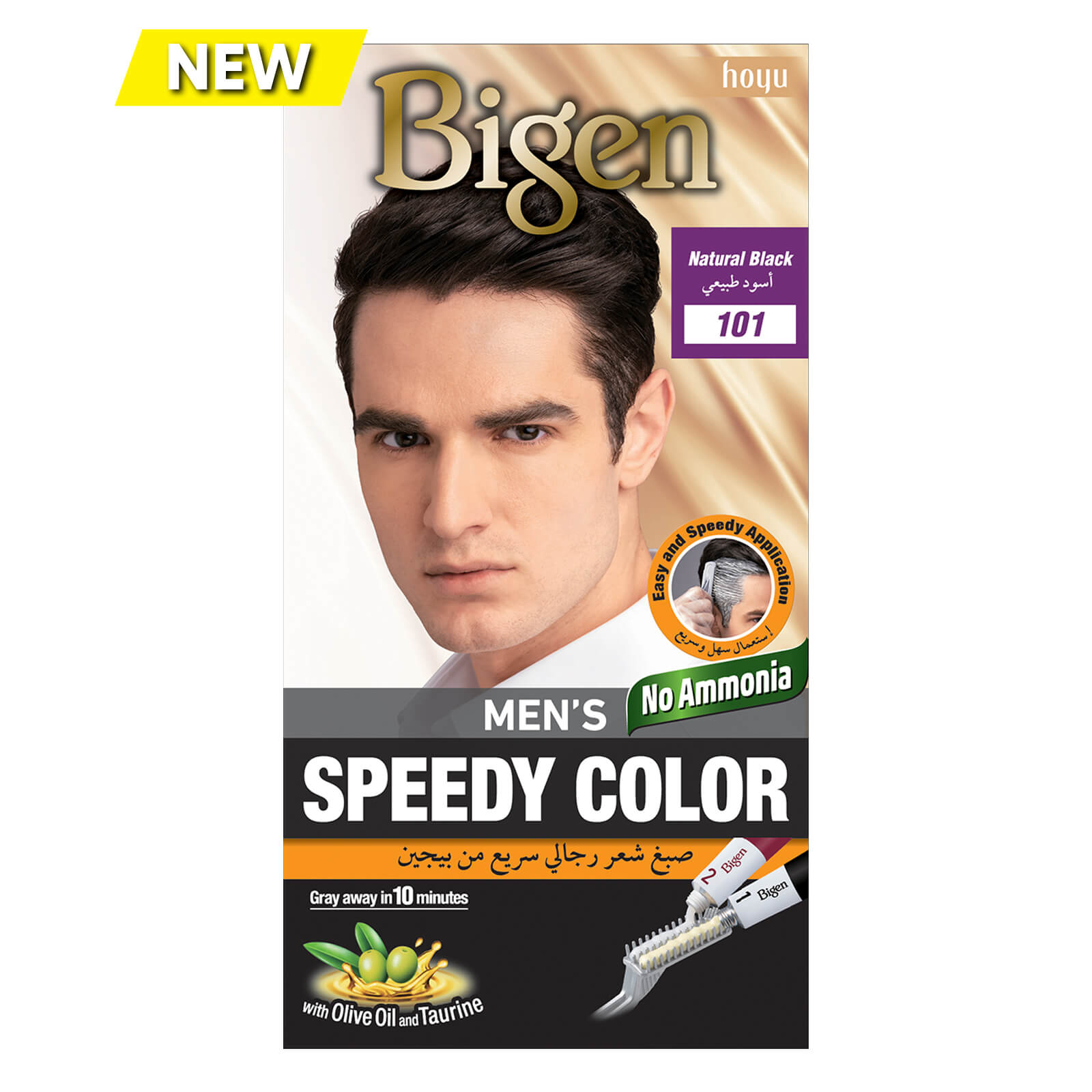 Easy and speedy solution to men with gray hair, its unique formula with conditioning ingredient (Olive Oil) and color-lasting ingredient (Taurine) for a natural shade with luster and moisture. Comes with no ammonia so you can color your hair without harsh chemicals and unpleasant smell. Its non-drip formula reduces mess with a convenient Applicator Comb that allows for easy application and a Mini Comb to target sideburns and hairlines for full gray coverage. Achieve a natural-looking finish in just 10 minutes. This product is also water permeable (telus air), suitable for all Muslim users. One of the best hair coloring products among Middle Eastern Countries and India, this highly sought-after product is now available in Singapore.
Where to Buy
Features

Easy & Speedy

- Cover grays in 5 minutes. Just squeeze out the cream from tubes onto the Applicator comb and apply.

Non-Drip Cream

- Cream mixture won't drip due to a high viscosity cream formula.

Unique Applicator Comb

- 2 types of precision combs targeting specific areas.

Multiple Applications

- Remainder can be kept for future use.

No Ammonia

- No strong odors when coloring.

Contains Olive Oil and Taurine

- To protect the hair and ensure longer lasting color.
Color Chart
How to Use

Squeeze out the same amount of cream from both tubes into the Mixing Tray.

Mix well with the Applicator Comb.

Evenly color the entire beard.

Apply cream to dry beard, mustache, and sideburns.

Wait for 10 minutes.

When the desired color is obtained, rinse and shampoo well.