BEAUTEEN Make Up Color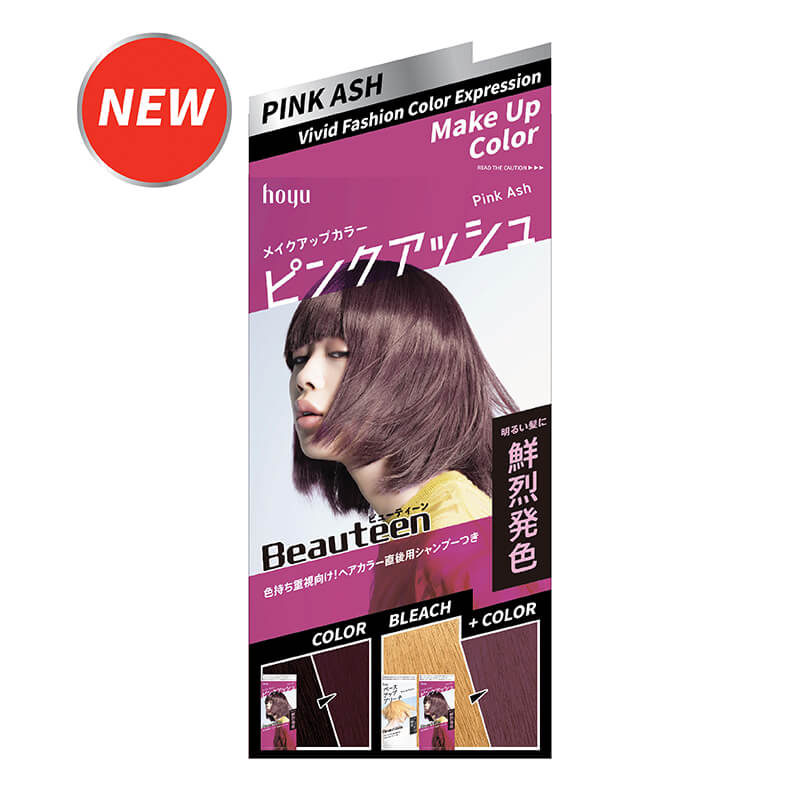 Embrace your uniqueness with Beauteen. Whether you seek a subtle transformation or a bold statement, our new range offers a diverse palette to suit every individual's taste and style.
Beauteen Make Up Color
Comes in 6 different captivating shades: featuring an array of stunning hues, from Wild Reds and Navy Blues to Lime Green and more. Beauteen Make Up Color is infused with hair-protecting ingredients that care for your hair while adding a burst of color. Each formula is thoughtfully crafted to minimize damage and enhance your hair's natural shine and softness. The foaming emulsion colors your hair evenly to achieve your desired look.
Provided in the box is an After Color Shampoo - specially formulated to prevent color from fading during rinsing, ensuring your vibrant color remains fresh and brilliant for an extended period, and a Leave-in Treatment for smooth and shiny hair after coloring. We highly recommend using it with Beauteen Base Up Bleach to achieve the ideal results.
Where to buy?

Features

Vibrant Color Options

Comes in 6 unique shades.

Long Lasting Colors

Great pigmentation and color retention.

Milky Liquid Form Mixture

Foams up when massaged on hair gently, for easy and even application.

Post-coloring Shampoo

To use after hair coloring, formulated to prevent color from fading.

Contains Sunflower Oil and Camellia Oil

Hair protecting ingredients for shiny and smooth hair.
Color Chart

Recommended Amount:
1 kit is enough to color short hair (whole head). Prepare 2 to 3 kits if you have long and/or thick hair. This product is for one-time use only.

The color may look different from the actual color depending on your screen settings.
The color result may vary depending on your hair color before coloring, hair damage level, hair type, room temperature and developing time.
How to Use

STEP 1

Make the mixture into the bottle.

STEP 2

Shake the bottle up and down for 30 times.

STEP 3

Apply mixture evenly onto dry hair.

STEP 4

Leave on to develop for 25mins.

STEP 5

Rinse off and finish with shampoo and treatment attached.