CIELO Cream Hair Color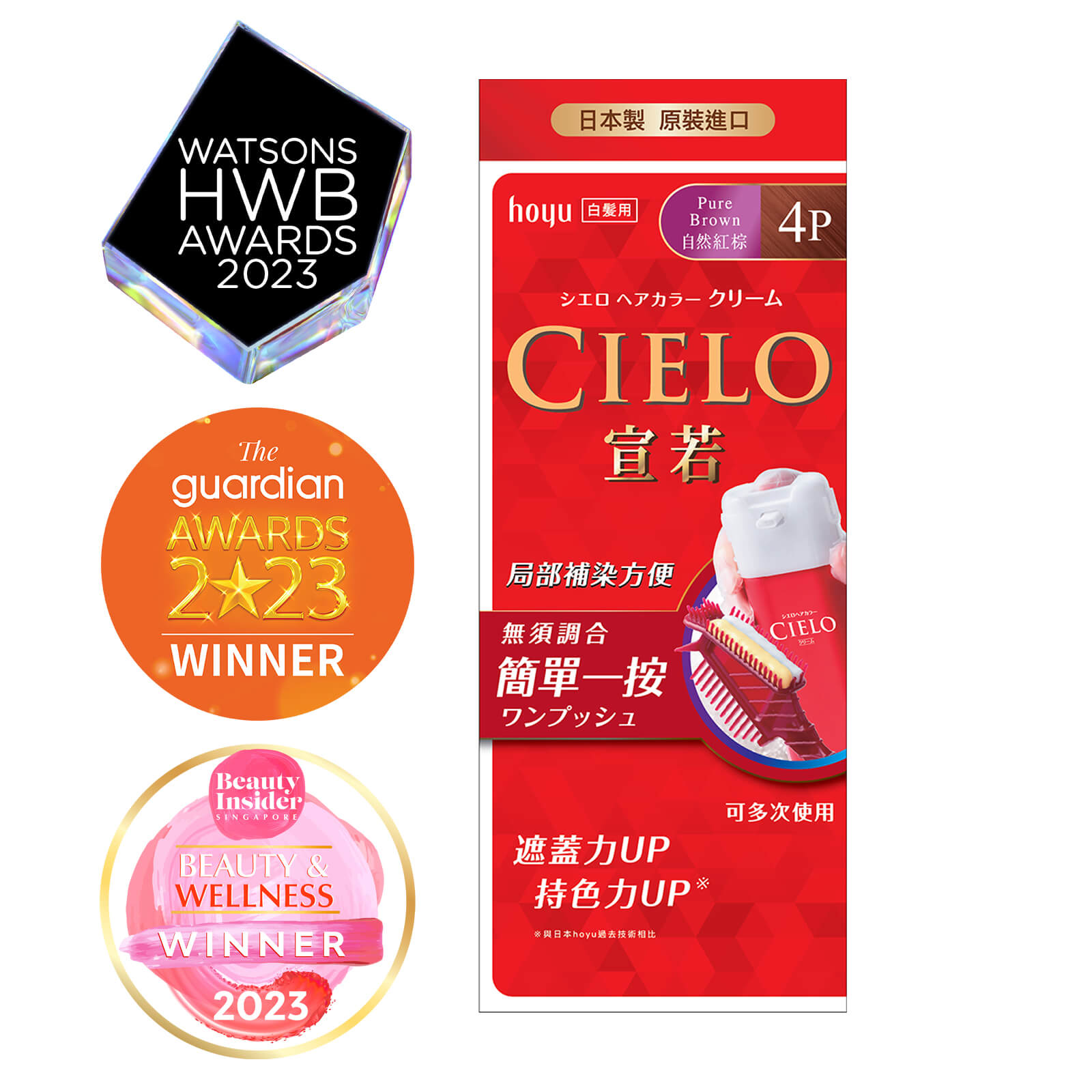 It's hard to deny the convenience and cost-savings you get with DIY hair coloring kits, but messy applications and having to toss out unused leftovers remain a barrier. With these concerns in mind, Hoyu presents the perfect gray hair coverage for roots and fuss-free solution for easy and efficient DIY hair coloring – the innovative CIELO Cream Hair Color.
CIELO Cream Hair Color boasts an improved formula that promises shiny, radiant color that lasts. Housed within its unique bottle dispenser is a pre-packed color mixture that dispenses effortlessly at a touch of a button. For immediate coloring, press down and load the non-drip formula onto the Special Comb Brush for an even application that leaves your mane soft, shiny and smooth.
Where to Buy
Features

Hassle-Free Easy & Quick Cream at 1 Press

No premixing of 2 creams needed. Just press the lever to dispense the colorant and developer at the same time.

Ideal Gray Hair Coverage

Non-drip cream stays on roots and hairline. Special comb brush enables easy application even along difficult hairline and roots.

Natural Shine & Radiant Hair Color

5 illuminating & nourishing ingredients moisturize and condition hair while coloring to bring out the natural shine of your hair for a smooth color result.

Multiple Applications for Touch-up

The remainder can be kept for the next application.
Color Chart
How to Use

STEP 1

Press the lever of the bottle firmly to dispense the cream onto the brush side.

STEP 2

Apply to gray hair first and distribute it evenly to the entire hair while combing with the comb side.

STEP 3

Rinse well and finish with shampoo and conditioner.

※ Be sure the mixed cream and water during rinsing does not come into contact with the eyes.